Printing on Metal
Using a thin decal material I printed this image onto copper and then secured all eight pieces to Plexiglas. The decal material is printed directly through an inkjet printer after splitting the large image into 8 sections.

The second image on this page was done using a liquid emulsion although the results are similar each process has its difficulties.

Below are 4 images printed on Brass and one on Copper.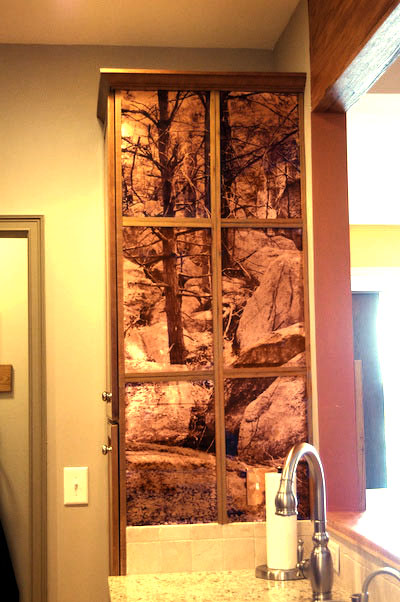 Using a liquid emulsion I was able to apply the ink sensitive material directly to the copper and run it through my printer. That is not as easy as it sounds and took several tries before getting it all right. This I did after processing a large image into 6 different pieces too create this large wall mural.